If you're a business owner or marketing manager who needs to get your website top of mind, you should know the importance of off-page SEO. This comprehensive and in-depth guide covers everything from the best practices to ensure your website ranks higher in search results and goes into detail about how you can perform off-page SEO manually right now. You can count on this guide and learn how to rank well through off-page optimization.
What Is Off-Page SEO?
Off-page SEO is a fancy term for the many different ways you can improve your website's visibility on other websites. Essentially, the answer to what is off page in SEO is all about working with your inbound links and content to ensure they work together to rank better in search engines.
Off page SEO definition: Off-page SEO also known as "off-site SEO" is the act of taking actions outside of your own website in order to rank higher in search engine results pages (SERPs). The factors of basic SEO that contribute to ranking a site include on-page SEO and off-page SEO.
Off-page SEO refers to all the activities that happen outside of your website. That is a short answer to what is off page in SEO.These activities include writing guest posts, contributing to other blogs, submitting your site to directories, and more.
The most important off-page SEO factor is high-quality inbound links from sites that are high authority and relevant to your target keyword. The more authoritative sites linking back to you, the more likely it is that Google will find you when someone searches for your target phrase or keyword.
Off-Page SEO vs On-Page SEO
Off-page SEO is the practice of promoting your website beyond just search engine optimization. For example, you can use off-page SEO to promote your website in social media or other places where people are more likely to see you. Off-page SEO is especially important for companies that have a lot of competition and don't have a large social media following.
On-page optimization refers to how well your site is written and designed, as well as the content on it. It's also important because Google uses factors like these when deciding whether or not to rank you higher in their search results. On-page SEO is much more important than off-page SEO because most websites will never be indexed by Google
Off-page and on-page SEO are two sides of the same coin. The difference between off-page and on page SEO is as follows:
Off-Page SEO
Off-page optimization focuses on how you can organically promote your website
Off-page SEO encompasses all of the tactics to maximize your website's visibility in organic search results
Off-page SEO is about getting links from other websites that can help boost your rankings in SERP
On-Page SEO
On-page SEO focuses on how you can improve your website's content
On-page SEO focuses on optimizing your blog posts for better rankings in Google searches
On-page SEO is the process of improving the quality and quantity of your website's content, including internal links, metadata and headings
How does off-page SEO work?
Off-page SEO is a vast area of search engine optimization (SEO) that includes content marketing and link building. It's not just about putting links on your website but about creating high-quality content that will help you rank for keywords in search engines.
You can use off-page optimization to get more traffic to your website, improve your brand, and attract leads through social media.
Off-page SEO isn't just about creating content, though. It also involves optimizing your site for each keyword phrase for which you want to rank higher.
You do off site SEO by finding the right domain name, adding relevant keywords to your pages, creating sites with unique content and linking to them from other sites.
Off-page SEO is the online equivalent of a real-world marketing campaign. It means you are using all the channels, offline and online, to promote your business.
Off-page optimization aims to ensure you have a presence in as many relevant search results as possible.
Off-page SEO can be divided into three main categories:
Brand awareness – This includes creating content that people will see when they search for your brand name or products on Google, Yahoo or Bing. You can also use social media to promote your brand content.
Organic search rankings – When someone searches for an exact phrase in Google's search engine (e.g., "How do I remove red nail polish from my nails?"), they are more likely to see your ad if it's higher up on the page than other ads.
In other words, when someone types in "how do I remove red nail polish," make sure you're one of the top results that appear in search results!
Link building is getting other websites to link back to yours. Link building helps create quality backlinks that can help improve your domain authority and increase the number of people who click through links.
The Benefits of Off-Page SEO
Search engines are constantly looking for new and innovative ways to improve their algorithms, and they're doing so by continually analyzing the content across all websites. Compared to a website with low-quality content, a website with quality content will rank highly in search engines.
When you optimize an existing website for off-page SEO or off site SEO, you're creating more opportunities for your site to show up in the top results when someone searches for relevant terms or phrases. Understand the basics to learn how to do off page optimization.
You also control where your content appears within the website page itself, which means you can influence where people click on your site's results page.
Off-page SEO is the term for all types of activities that search engines do not directly look at when determining whether or not a page is relevant. Off-page SEO includes things like links, content and metadata.
The benefits of off-page SEO are numerous, including:
Increases traffic to your website
Improves rankings in the search engines
Increases authority and trust
Increases brand awareness
Less time consuming
Top 9 Off-Page SEO Techniques to Improve Your Rankings in 2022
You can improve your ranking by using these top 10 off-page SEO techniques listed below.
Link Building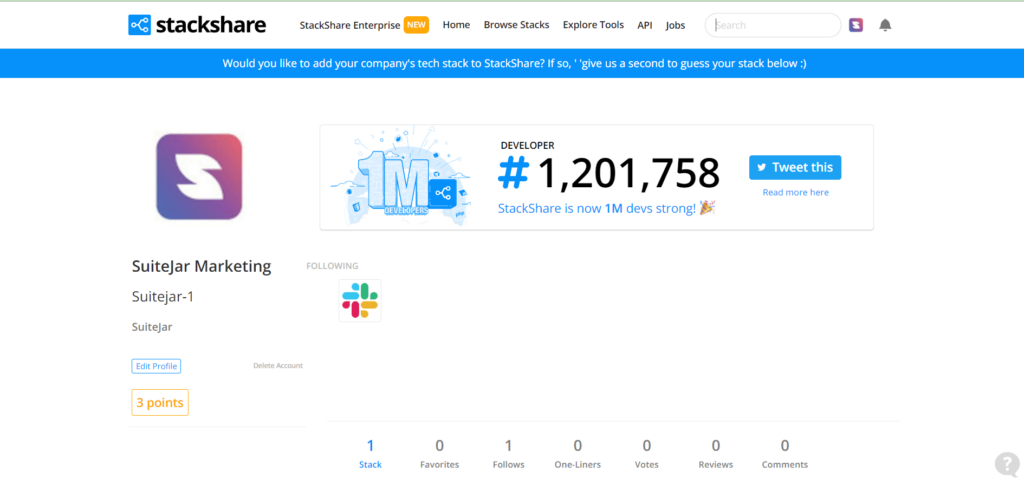 Link building is the most critical factor in off-page SEO. In addition to improving your search engine rankings, it can drive traffic and build brand awareness. Link building is also a great way to help your business grow as an authority in your industry.
Link building is often overlooked as an off-page strategy because it's not as flashy or exciting as other strategies, but it's one of the essential tools in your SEO arsenal.
Link building can be done manually or automatically. Manual link building requires a lot of time and effort, but it works best if you already have many inbound links pointing to your site. If you don't have many connections, manual link building will probably not help much.
Link building is one of the most effective off-page SEO techniques that you can use to improve your rankings in the SERPs.
Link building is not just about links pointing to your site but also about leveraging those links to get more traffic and links from other websites.
There are many ways to build links, but guest posting is one of the best ways. Guest posting can be done on many different sites.
Guest Blogging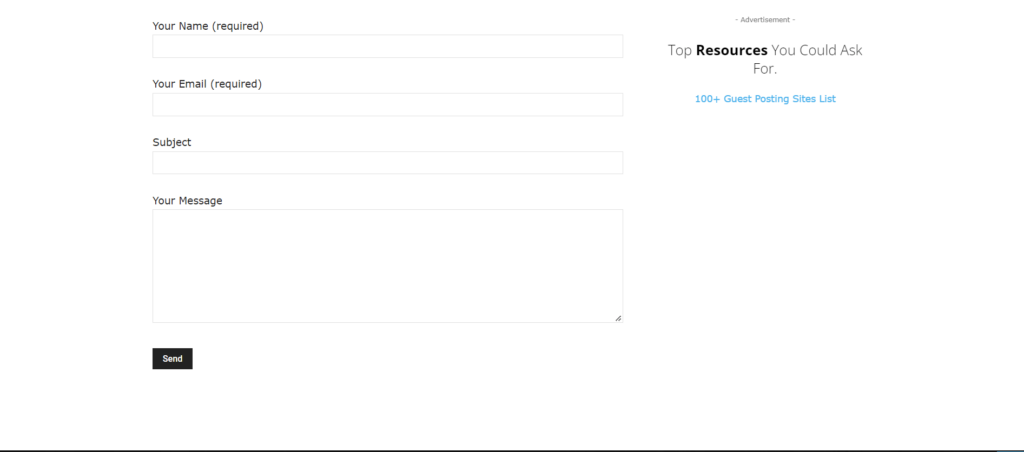 Guest blogging is an effective off-page SEO strategy that can help you improve your rankings. You can generate links from other websites or social media platforms if you have a high-quality blog published in the past. If you want to increase your website traffic and make more sales, guest blogging is one of the best ways.
Guest blogging can be one of the most powerful off-page techniques for improving your rankings in search engines. When you guest blog, you share valuable content with other sites for a link or two back to your site.
Not only does this help you get more eyes on your site, but it also helps build trust with other sites that link back to you. You want people interested in what you say about a topic to connect with you and follow through on their promise by linking back to your site.
Brand Mentions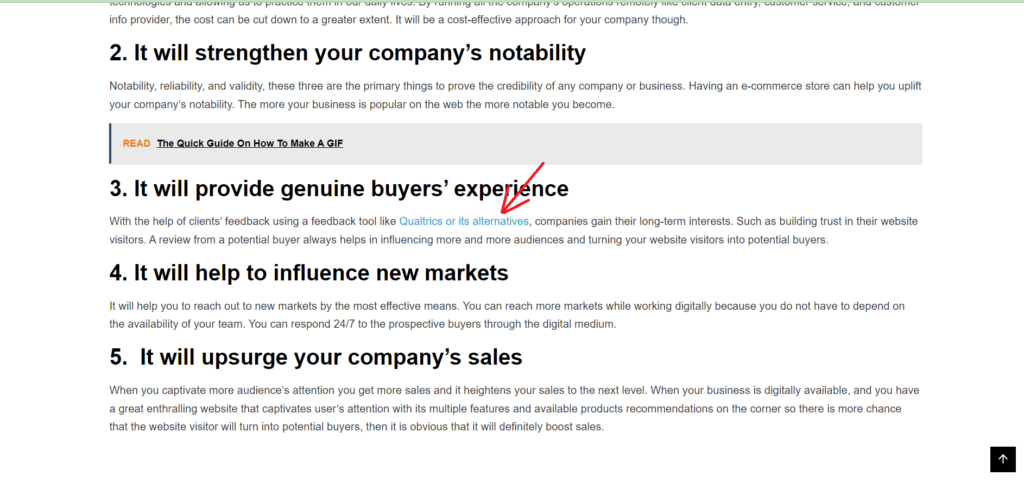 Brand mentions are a great way to show that you're an authority in your niche. If you're writing about a brand and they respond to you, that's an opportunity for search engine optimization because people who like your content will share it with their friends. These affect off page SEO factors.
Brand mentions are one of the most effective off-page SEO techniques you can use to improve your rankings in 2022. If you're not familiar with brand mentions, they are links from other websites that link back to your website or a specific page on your website. The more links and quality links you have pointing back to your website, the higher your organic search rankings will be.
Link Baiting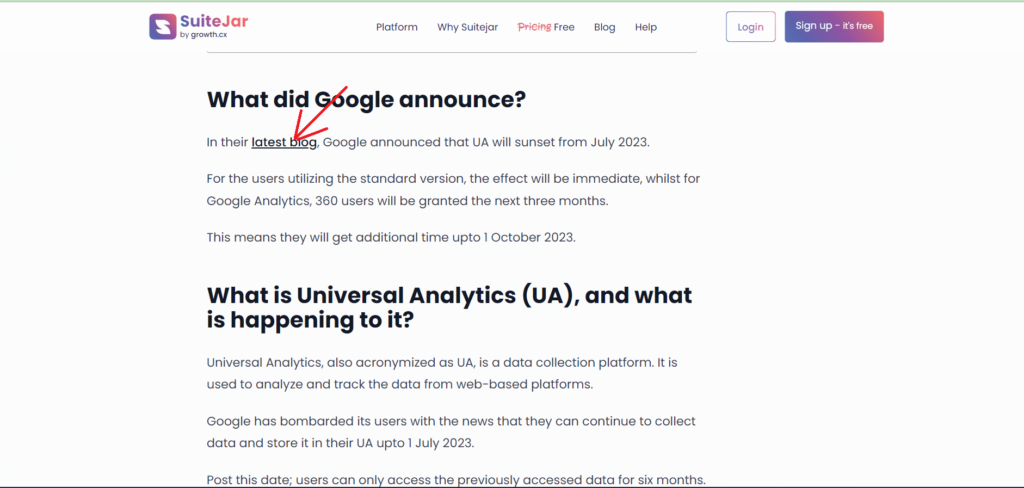 Link baiting is another excellent off-page SEO technique for improving your rankings in 2022. Link baiting involves creating content around popular topics that people are already linking to but you don't necessarily want to link back to directly from your website.
The idea is that if you create high-quality content around popular topics and topics that people are linking to elsewhere, then more people will start connecting back to this content over time. Eventually, those links will appear on Google's Knowledge Graph and other search engines like Bing and Yahoo!
Linking baiting is similar to brand mentions but with a twist. You can use hyperlinks within your article to direct the reader to related content while making it easier for Google to index that linked content. For example, suppose you have an article on the pros and cons of buying an iPhone 13. In that case, you could link back to a webpage about how to buy Apple products online if the reader is considering purchasing an iPhone 13 from Apple directly.
Resource Page Links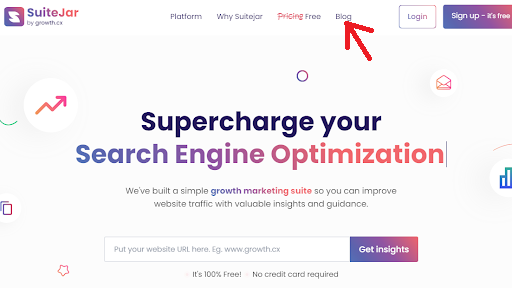 Resource pages are often overlooked as a method for getting links. They're not as flashy and may not get as much attention, but they're still important for your site's overall search engine optimization.
Resource pages are the articles and other content on your site that are related to your main topics. They should be updated regularly to continue to be relevant to readers. Off page SEO factors are influenced by these techniques.
Resource page links can help improve your rankings in specific industries or niches, such as health and beauty, where resource pages may link back to their parent company's main page.
The resource page is the most important page on your website. If you can't rank for your target keyword using your main page, then you probably won't be able to rank for that keyword in the long term. It would be best to build links to your resource pages to make them more visible in search results.
Resource pages are the backbone of your off-page SEO. They are the pages that you link to from your authority domains, and they are the ones that are going to be most important in improving your rankings.
Local Directories and Citations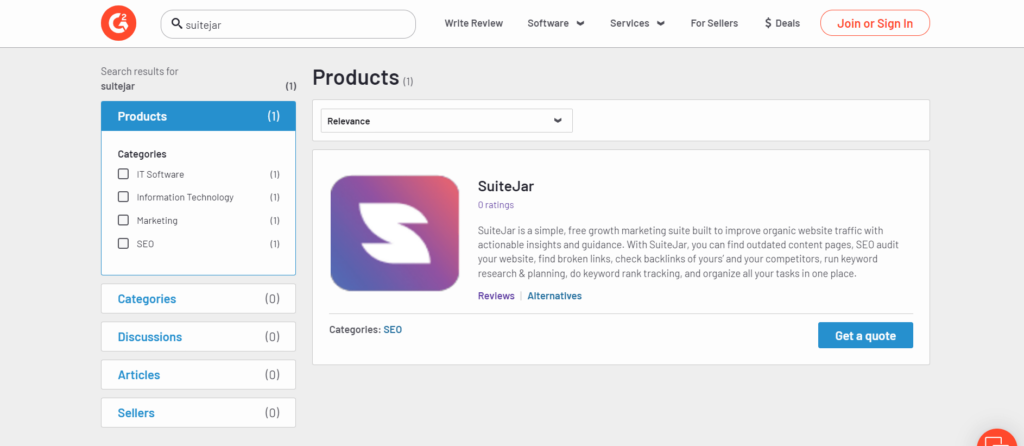 Local directories are the backbone of search engine optimization or SEO. They are a way for local businesses to get their products and services listed on Google Maps, Yahoo! Local, Bing Maps and other directories. The more local listings you have in these directories, the higher your search rankings.
If a directory is not listed in its relevant category (e.g., if it's a gardening directory but you sell lawn mowers), it will not be included in any search results for that keyword phrase. This is why building up your local presence as soon as possible is essential.
Social Media Marketing (SMM) and Social Signals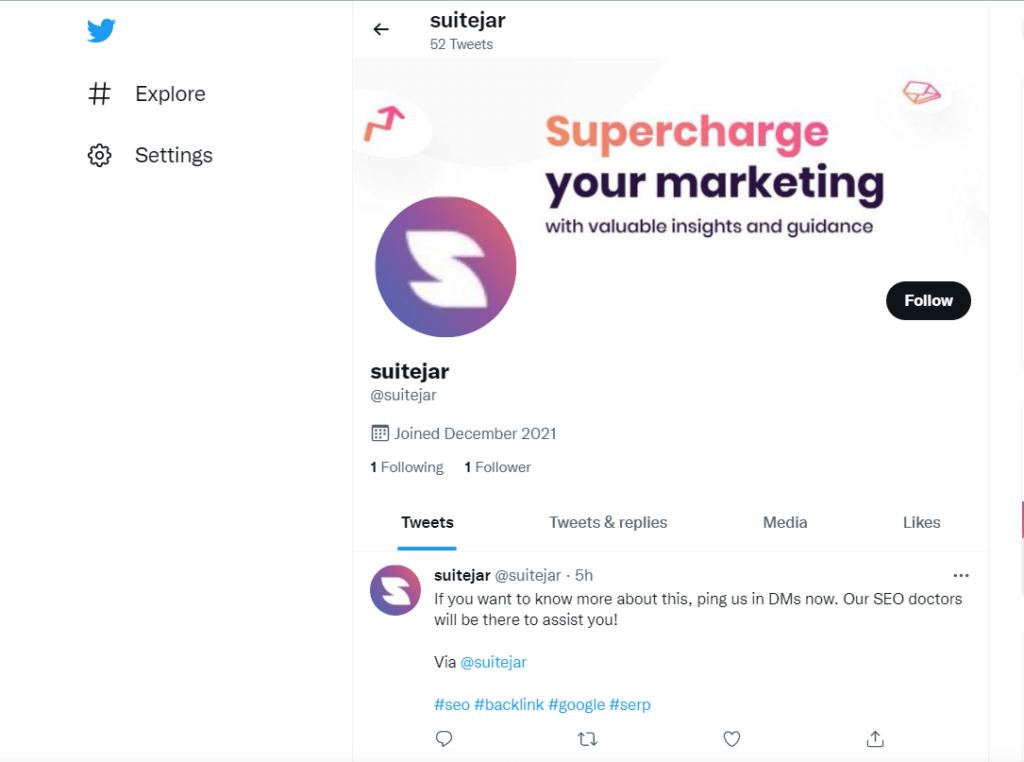 Social media marketing includes posting on Facebook and Twitter to using LinkedIn Groups and Google+ Communities to share information with your community members. Using tools like HootSuite or Buffer, you can promote specific keywords or phrases on your website using social media. You can use social media sites like Facebook, LinkedIn and Twitter to help boost traffic to your website through organic search engine traffic (i.e., without any paid advertising).
Social media marketing (SMM) is one of the best ways to increase traffic to your website, but it also helps get new customers. SMM involves using social media platforms like Facebook, Twitter, Instagram, YouTube, etc., to promote your brand to get people talking about it online.
Infographics and Image Links

Infographics are one of the most popular types of content on the web. They're incredibly engaging and can help you stand out from the crowd. They also tend to rank better than other types of content, including text-based articles and videos.
To get started with infographics, you should ensure that your infographic is relevant to your topic and has a clear objective. That way, when people share it on social media or bookmark it in their browser, they'll easily find the information they're looking for.
Infographics are still a great way to boost your ranking, but they must be done right. The title tag must have the correct keywords and variations in it. If you use the title tag for an infographic, make sure it has its unique title tag attached.
Image links are becoming more and more important in SEO. They're a way of attracting attention to your content and creating links that can be traced back to your site, but they're not only used for SEO purposes. Image links are also an effective way of enhancing the quality and relevance of your site's content.
Use Title Tag Modifiers
A title tag modifier is a way of adding additional information to your website's title tag. This can be anything from a description of the page or post you are linking to, to an explanation of what the page or post is about, or whatever else you want to add.
You can use this feature for SEO purposes by making your titles as descriptive as possible. Search engines like Google will use your titles when they crawl your site and display them in their results pages.
Final Thoughts
As you can see, the subject of off-page SEO is a wide, complex, and ever-changing one. What I've presented above is merely a snapshot of the basics. There's plenty of detail to be found if you're looking closely, but don't let that deter you. Off-page SEO is an integral part of any SEO strategy and won't go away anytime soon. With this in mind, continue to hone your strategy and make them more robust as time goes on. And if you have any questions along the way, we'd be more than happy to help!
So, I hope you guys have a better idea of off-page SEO and exactly how it works. If you enjoyed this post or have anything to add, feel free to leave your comments below! Thank you for reading, and I hope you got something out of this resource.