Everything needs maintenance. Vehicles, gadgets…hell, even our body needs health checkups to stay fit and healthy. So, why would it be any different for websites?
I hear you.
That's exactly why we do site audits. To search for errors, and potential threats and eliminate them before they could affect the website and cripple it.
So, how do we do it? SEO audit tools.
In this blog, we will be discussing the 10 best SEO audit tools available in the market. Let's dive in.
How We Evaluated the SEO Audit Tools
Selecting an SEO audit tool depends on various factors. Each tool offers varying capabilities, and what works for one business may not work for another. But, there are several standard criteria that you can consider when selecting an SEO audit tool:
Comprehensiveness: The tool should cover all aspects of SEO, including on-page, off-page, and technical SEO. It should check for metadata, broken links, backlinks, website speed, mobile-friendliness, and other essential elements. 
Usability: The tool should be user-friendly and easy to understand, even for inexperienced people. 
Accuracy: The tool should provide accurate and reliable data. It should use up-to-date information and have a good track record for precision. 
Detailed Reports: The tool should offer detailed reports to help you understand the state of your SEO. 
Integration: If you're using other digital marketing tools, having an SEO audit tool that integrates with them can be beneficial. This can streamline your workflow and provide more cohesive insights. 
Support & Training: If you're new to SEO, a tool with robust customer support and educational resources can be incredibly helpful. 
Pricing: The cost of the tool should align with your budget. Many tools offer various plans, so you should find one that gives you the best value for your needs. 
Scalability: As your website grows, you'll want a tool that can keep up. Ensure the tool can handle more keywords, pages, and backlink analysis as your needs expand. 
Regular Updates: SEO is an ever-evolving field. The tool you choose should be regularly updated to keep up with the latest SEO trends and Google algorithm changes. 
Now that's settled, let's see the best SEO audit tools to look for.
10 Best SEO Audit Tools
The following list of SEO audit tools is chosen on the basis of the criteria we discussed. Please go through each and choose the one that's the best fit for you.
1. SuiteJar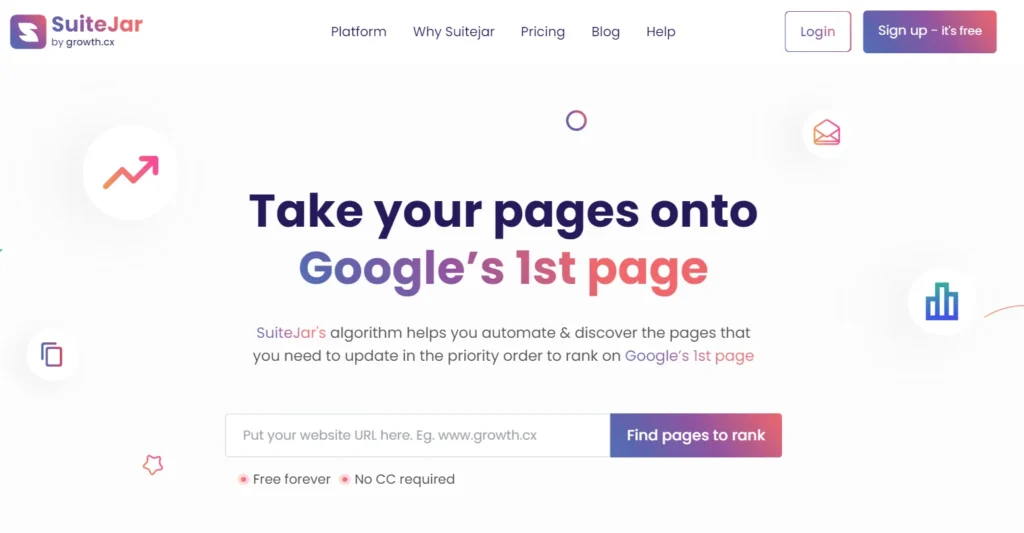 SuiteJar is a comprehensive SEO audit tool designed for marketers wanting to get the most out of their digital marketing efforts. It provides an intuitive user interface, making it easy to use and suitable for businesses of all sizes. From keyword research to technical audit and more, SuiteJar offers a range of features to improve your SEO and content marketing efforts.

The "Website Auditor" feature of SuiteJar helps you understand the overall health of your website, the status of core web vitals, broken links, and more. Given below is a glimpse into the performance KPIs shown in the tool.
Further, the tool also offers an analysis report of your website health with a Technical SEO checklist to fix the errors, if any.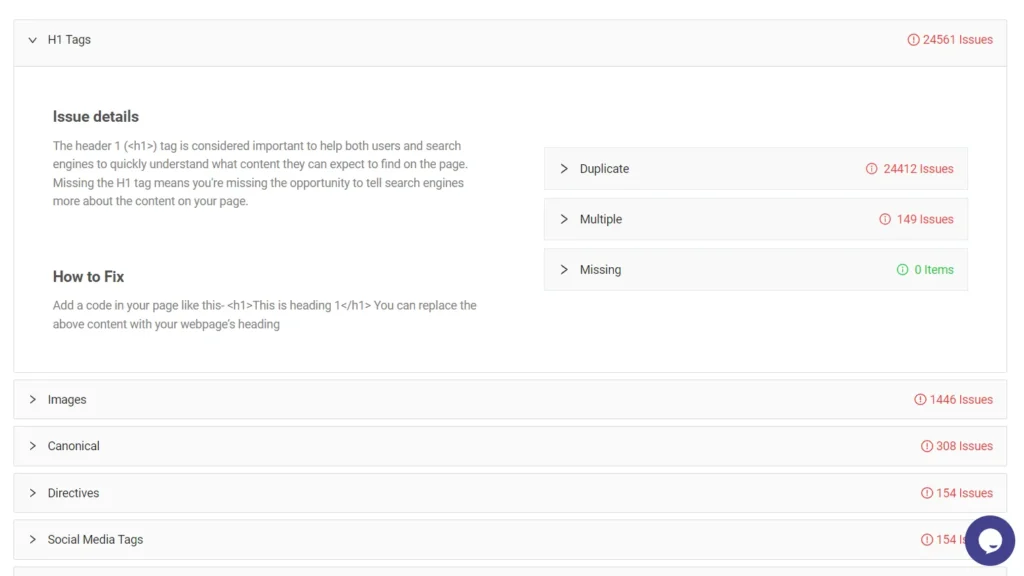 But Website Auditor is only one of the key features offered by the tool. Let's see some of its other features – unique features!
Key features

The feature helps you with identifying and optimizing your old content and increases the likelihood of ranking it in the SERP. It prioritizes the existing content that has the most chance of ranking and provides insights like the keywords to add, backlinks to fix, and more to optimize them.
This feature is particularly useful for those who depend more on Google Analytics. GA4 is quite complex, but with Easy Web Analytics, you can visualize all crucial data in one place. This helps you understand and analyze data and strategize your future marketing efforts.
This is a simpler version of the First-Page Ranker. It helps you identify which web pages have outdated content. You will know which web pages need optimization and keep your website content up-to-date.
Pricing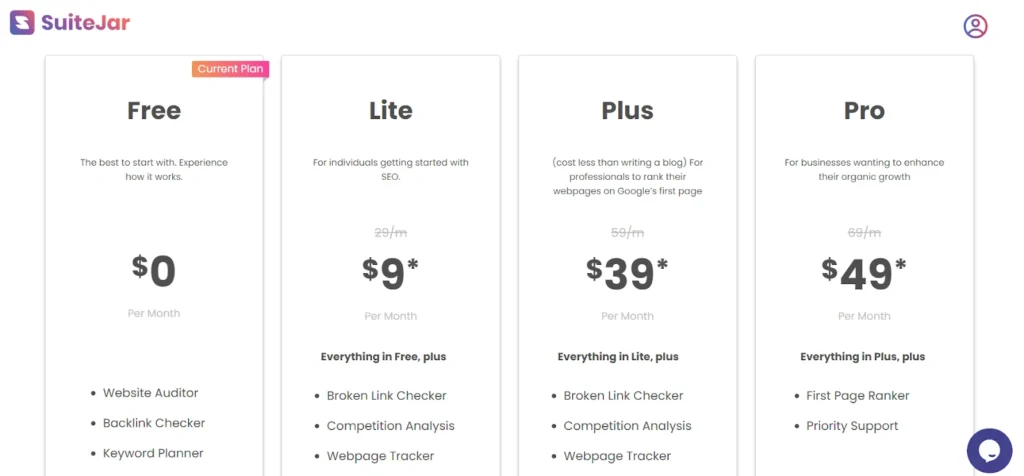 The tools offer a free version and a 14-day trial for all its paid versions. The paid plans are as follows
Lite – $9 per month
Plus – $39 per month
Pro – $49 per month
2. SEMrush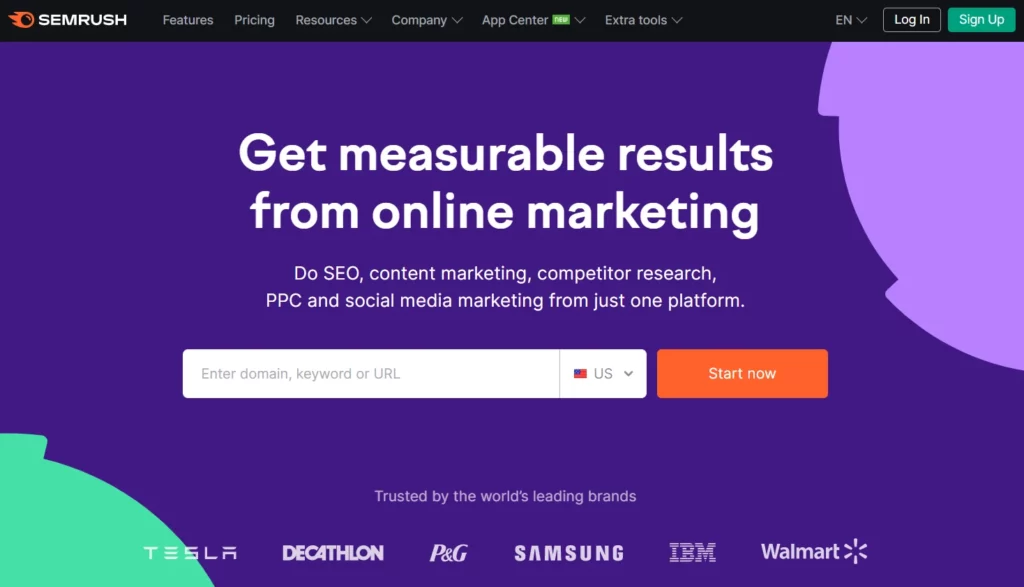 Founded – 2012
One of the most widely used SEO tools around the world and my personal favorite. It has above 40 intel tools to help a digital marketer with everything. From keyword research and competitor research to content optimization and social monitoring, it's rich in features.
But one of the biggest cons of having it is the cost. It's relatively costlier, and lately, they have made certain features like top-ranking pages locked away even with a paid subscription.
Key features
Can check over 130 common website issues
Help generate a detailed report on your site's crawlability
The "Log File Analyzer" tool will help you understand how accessible your site is for bots and search engines.
Provide a comprehensive report on average page load speed, large HTML files, etc.
Emphasize your site's health by segmenting findings into 3

Errors
Warnings
And notices

Provide insight into your website's internal links, local content ideas, trending topics, and so on.
Detailed thematic report on your website's tech SEO health.
Pricing
The tool is not entirely free, but it provides a 7-day free trial. You can check out the pricing plans from the image given below.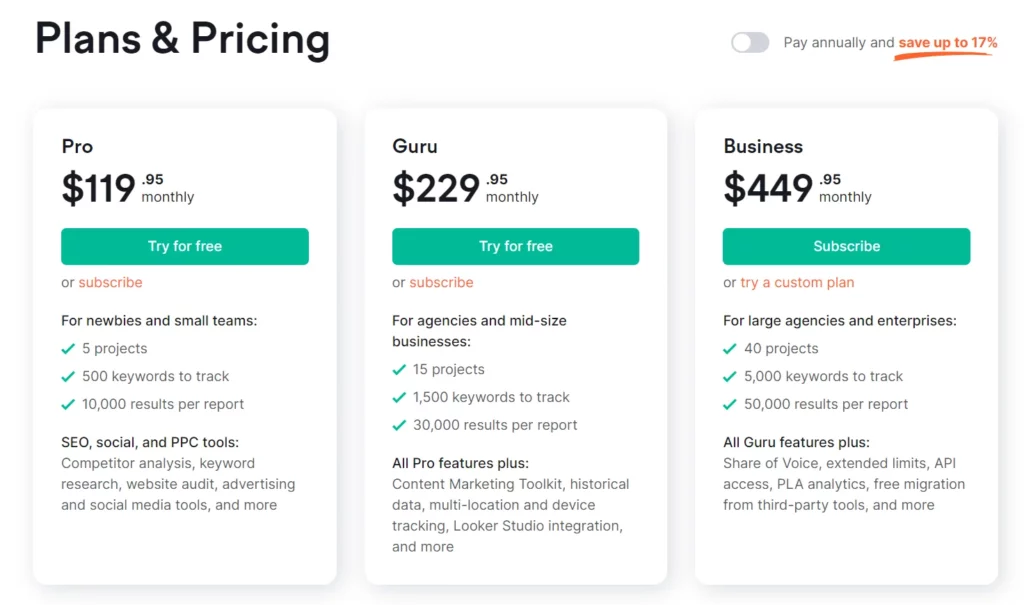 Suggested Read: 7 Best SEMrush Alternatives to Look For in 2023
3. Screaming Frog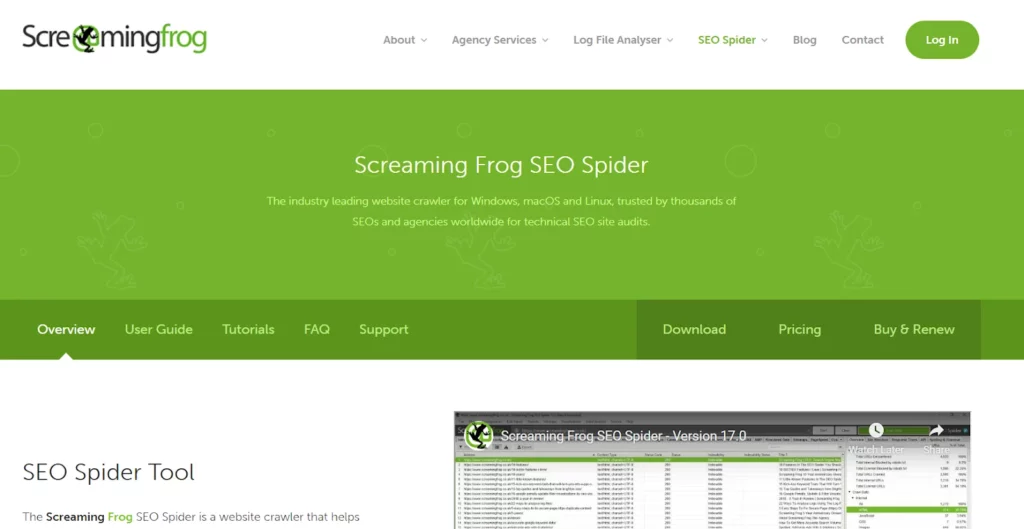 Founded – 2010
Screaming Frog simply said is more than just a tool but an SEO agency based in the UK. They have had many success stories with clients across the globe and have used their expertise to create their own SEO tool.
Their SEO Spider feature helps audit your website, along with a collection of user guides to help you perform the audit seamlessly.
Key features
Generate XML sitemaps
Has the option to integrate your Google Analytics, Google Search Console, and Page Speed Insight into the tool.
You can extract HTML data from your web page using X path/CSS path/regex.
You can schedule your crawling and even have the report exported automatically to a location of your choosing.
Find all the broken links and permanent/temporary redirects on your website.
The tool also shows you the URLs which are blocked by robot.txt, and meta robots/ X-robot tags directives.
Pricing
It comes with both free and paid versions. The free version, of course, lacks some of the major features, as you can see yourself from the image given below, and is only free for a year.

4. Ahrefs

Founded – 2011
A fit competition for SEMrush to become the best SEO audit tool. The user interface is pretty basic and easy to navigate through. The tool, apart from providing an SEO audit, allows you to explore keywords, backlink gaps, rank tracking, and more.
Key features
Allows us to schedule crawling of your website daily, weekly or monthly.
Automatically detects over 100 SEO issues, both technical and on-page.
Crawlability into both the mobile and desktop versions of your site.
Offers insight into how to solve issues in your website, sparing you from a visit to Google.
Provides you with JS-generated content on any of your web pages.
A real-time crawl log is available too.
Pricing
Though they don't have free trials anymore, they provide their Ahrefs webmaster tools for free. Also, you can check out Ahrefs features for $7 a week for all plans and also a 30-day free trial for their enterprise plan.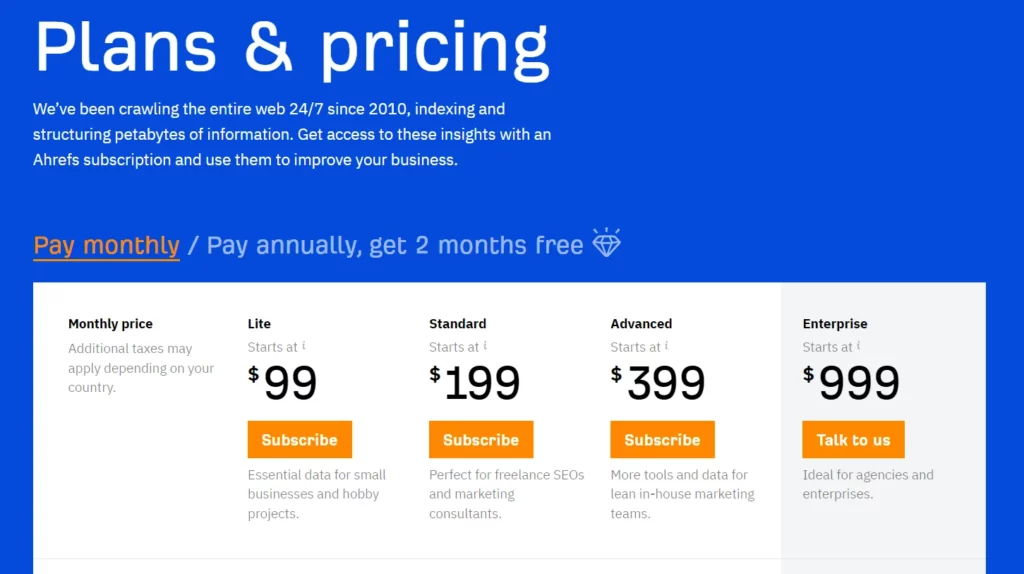 Also Read: Top 7 Free and Paid Ahrefs Alternatives
5. Oncrawl
Founded – 2013
As their motto says, the tool can help you make smarter SEO decisions. They focus on providing solutions for advanced tech SEO and data analytics. And one of their most attractive features will be how the tool can demonstrate the ROI of the SEO strategies implemented.
Key features
Inrank feature of the tool provides you with a clear insight into your website's internal linking.
Renders a clear & detailed report on the content duplication in your website.
Easy optimization of your SEO process
Provides you with insight into your site's performance, architecture, and more.
Help you measure the impact of SEO strategies by demonstrating the ROI.
Shows all the HTML tag issues, including but not limited to image alt, heading tags, and title.
Thematic representation of web pages, their average load time, and page size [KB].
Offers insight into the ranking factor that influences your website's crawlability.
Pricing
They offer a 14-day free trial. You check their paid plans from the image given below.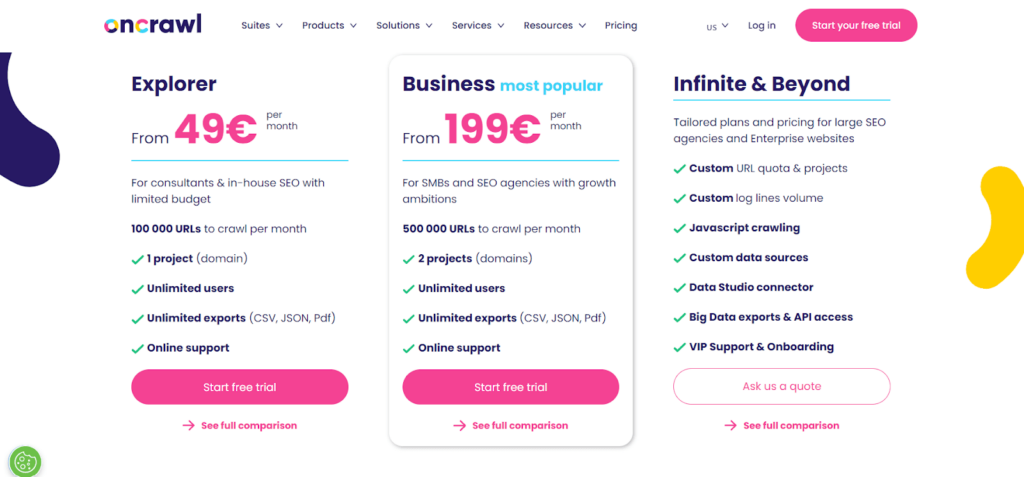 6. Lumar (Deepcrawl)
Founded – 2010
Deepcrawl rebranded itself as Lumar in collaboration with Verve, a branding agency to empower businesses with high digital excellence.
Lumar, with its SEO analytics hub, is next on the list for our best SEO audit tool. You can spy on your competitors, access your site's architecture, create new SEO strategies & migrate existing ones, and more.
Key features
Their SEO monitor hub provides a clear-cut view into the most critical sections of your website to work on.
SEO automation hub helps prevent any SEO errors from being released.
Performs QA analysis of all SEO codes before publishing.
Crawl up to 10 million URLs and billions of links.
Availability of scheduling crawls.
Allows you to set up task management modules to manage SEO issues and workload effectively.
Will help you manage eCommerce product pages through special audits.
Pricing
They are not as open as other tools with their pricing. You can always contact them with your requirements, and the price will be provided to you directly according to the work needed.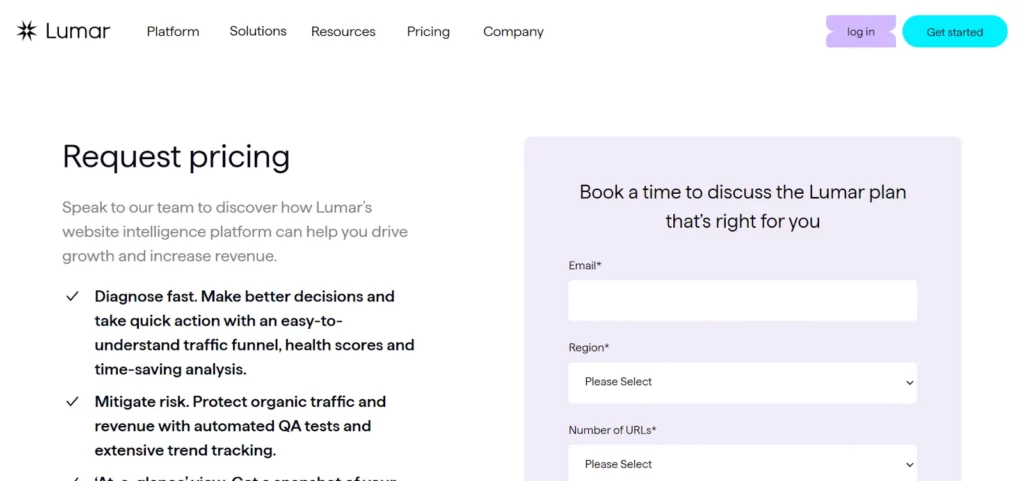 7. SE Ranking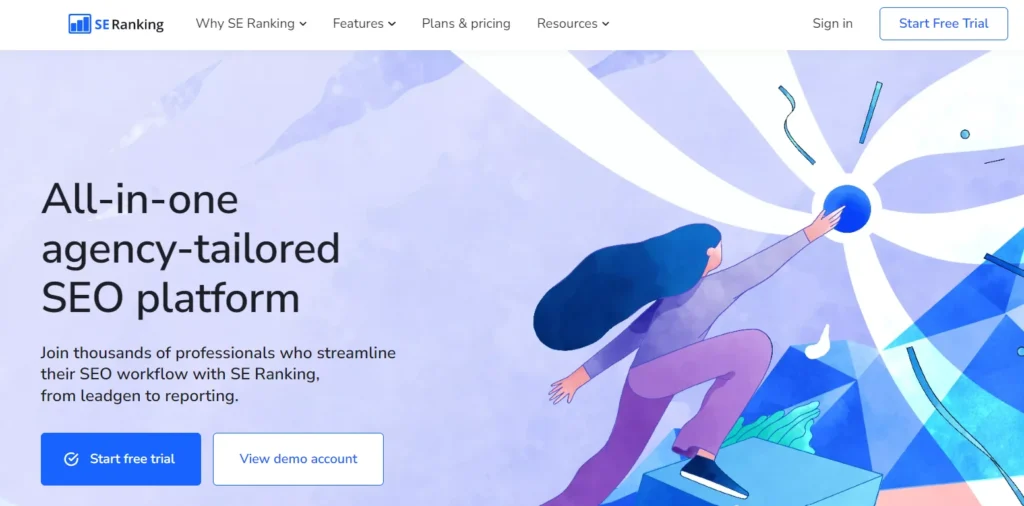 Founded – 2013
This is yet another all-in-one SEO tool for digital marketers. The to-do-list feature in the tool helps the user step-by-step in implementing marketing plans, which includes optimizing your website for On-page, off-page, mobile, social media, and more. It also has a custom option to add your goal as well.
Key features
Generate sitemap of your website
Graphical representation of your website's user experience metrics and its score.
Shows the list of pages indexed by not only Google, but also Yahoo! And Bing.
Reports on the UX of your website on both desktop and mobile
Provide a clear-cut idea of your website's security, the status of HTML tags, and crawlability.
The data comparison feature in it allows you to compare with your previous audit data.
Pricing
The tool is actually available free with up to 5000 web page crawling and limited accessibility to wider features. They also allow a 14-day free trial for their pricing plans, which you can refer to from the image given below.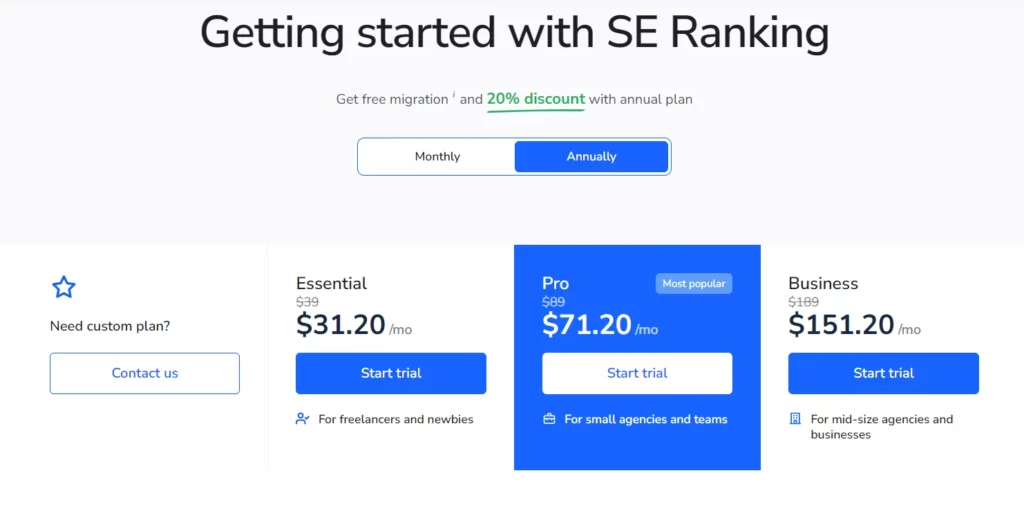 8. Site Checker Pro
Founded – 2016
Yet another one in the run for the best SEO audit tool. The tools provide you with a perfect analysis of your website's tech SEO and also provide guides to help you resolve the issues that may arise.
The tool also allows you to integrate your google analytics and search console with it.
Key features
Faster crawling with crawling 300 web pages in under 2 minutes.
They leverage GA & GSC to provide insights on which content can bring in more traffic.
It will detect the sitemap automatically [also provides an option to add it manually].
Based on the performance, the tool will update a to-do list for you to improve it.
Shows page with no Google tag manager code.
Pricing
Allows a 7-day free trial with a crawl limit of 900 web pages. You can see their pricing plans in the image given below.
9. Google Search Console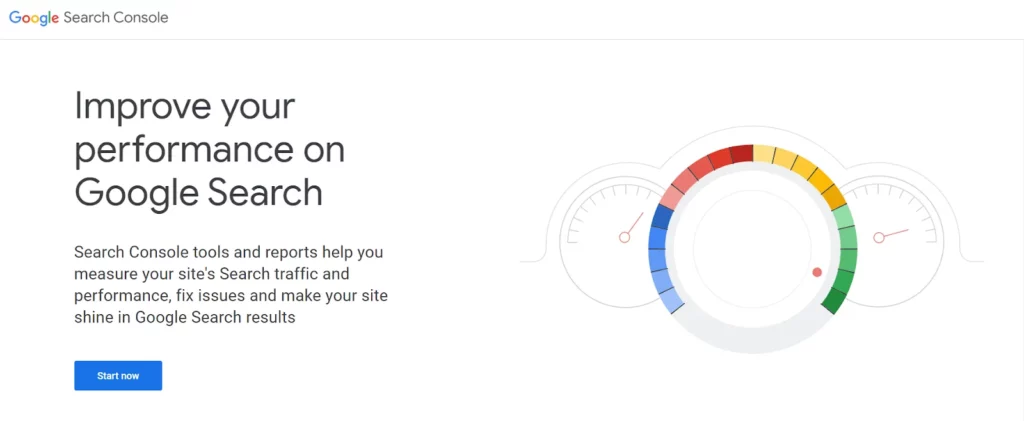 Google's Webmaster tool officially got a makeover in the year 2015 as Google Search Console and has ever since been used by everyone. It's not like the conventional tools we have discussed here but an effective one nonetheless.
Key features
Help diagnose the most common technical SEO issues.
Detailed report on the crawled pages on your website.
A new update recently came in, helping you with crawling the web pages with the video contents.
The Core Web Vitals provide insight into your web pages' performance based on real-time data.
The URL inspection feature allows you to focus on a web page's performance of an indexed page and check whether a URL might be indexable.
Pricing
It's Completely free.
10. Ubersuggest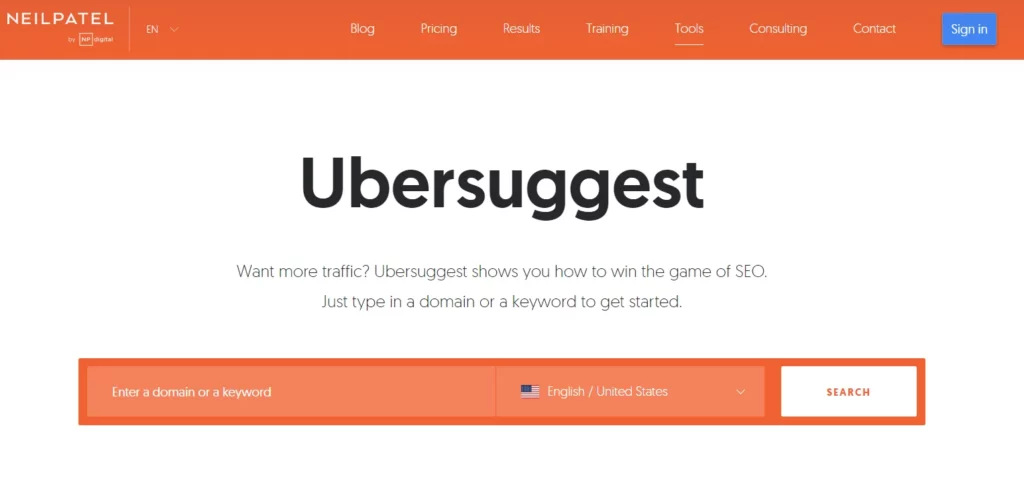 Founded – 2010
From the infamous Niel Patel comes Ubersuggest. The tool has a wide variety of options, from keyword research, competitive analysis, backlink analysis, rank tracking, etc. And the SEO Analyzer feature in it is one of the best SEO audit tools present.
Key features
Better user interface
Offers detailed report on site's health and how-to guides to rectify the errors found.
Offers the page speed of your web pages.
Insights into pages with low word count.
Depicts the interactivity of your web page.
Pricing
The tool is free, but the features available are limited and can only be used for 3 queries per day. So, if you want to use it, they offer a 7-day free trial, and their pricing plans are as follows.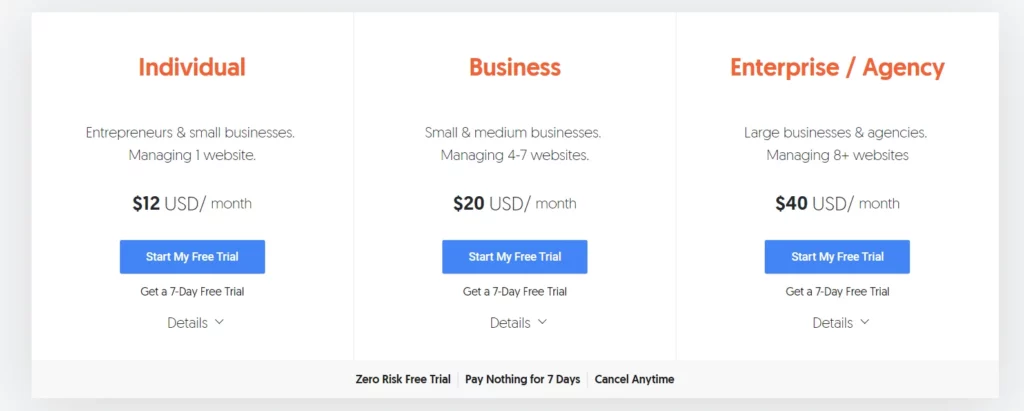 Takeaway
Your requirements differ from the business you are running. You may have just started your business or are thinking of scaling, or perhaps you have already reached the enterprise level and are trying to solidify your position by leveraging digital marketing.
PS – Google Search Console is a must no matter the type of business stage you are in as it's not only free but also provides some deeper insights into how your website is fairing in Google.
Whatever may be the case, I personally suggest you carefully scrutinize the tools I have listed here for you and choose one that is perfect for you.
Start with SuiteJar and move down the list of these SEO audit tools. Click below to sign up.